Taking Our First Baby Steps with Fields Footwear by Mom A La Mode
This article originally appeared on mom a la mode in February 2018.
Howdy, everyone. It's been a little while since my last post, considering that Santa was my lead image. Geeze does time fly by!
Little Sienna turned 1 in December! It's so hard to believe that she's, at this point, over a year old and has been crawling around everywhere since 8 months old and starting to take her first steps at 12 months old.
Here we are at 14 months, and she's just about walking on her own — comfortably pushing a walker or teetering on the edge of living room furniture. Not quite walking on her own yet…but any day now.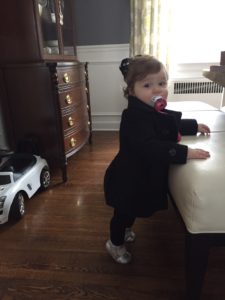 The line launched just recently, in late 2017, and was a marriage of the minds of an accomplished Board-certified pediatrician, Laura Santos and a decorated podiatrist from the U.K., Jonathan Schofield, who studied footwear design at Parsons School of Design in New York City and became a Certified Pedorthist, learning to handcraft orthopedic footwear.
For a while, I had her barefoot, allowing her to grip the hardwood floors that cover most of my home with ease. But at this point, a supportive, sturdy…but, ahem, stylish shoe seemed necessary.  Thankfully, late last year, I came across my bestie, Marissa's blog post over on Hip and Healthy Kids about Fields Footwear and knew that was the perfect first walking shoe for Sienna.
Science, Smarts and Style aside….Santos and Schofield are PARENTS — so they get the struggle and identify with how difficult it can be to find the right footwear for a child. From exhausting trips to the shops with tears and tantrums to shoes barely lasting a week, they were keen to find a better approach!
Enter Fie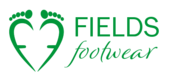 lds Footwear — their global journey to build the perfect shoe took them to Villena, Spain, the cradle, so to speak, of children's footwear in Spain. There, they joined forces with a factory that's been family-owned for generations and takes the utmost care to hand-craft each individual shoe using the finest materials and exceptional skill.
All Fields Footwear shoes are made of high-quality genuine leather, with an ultra-soft leather lining.
And here's the cool part — and what differentiates them from other children's footwear lines: the Clear View Sole. GENIUS, right?! A clear sole so you can SEE exactly where your child's foot is along the way. Better yet, this unique construction ensures a flexibility that allows for natural foot movement within the shoe, emulating barefoot walking.
(So I was onto something with the barefoot concept at first. Cool!) 😉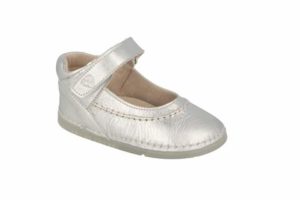 Fields Footwear was gracious to send me a pair for Sienna to check out. I selected the Madrid Velcro Mary Jane in Silver Metallic, from the Next Steps collection, which Sienna has been wearing for just about 3 weeks now.
I love how well-made they are – the leather is supple, the velcro sturdy and the clear soles are just so innovative.  Believe it or not, Sienna is almost ready for the next size, so I'm already eyeing what style I'll buy next for her Spring shoes.
In terms of sizing, I highly recommend abiding by the website's guide to measuring your child's foot — and if there is any question, get the bigger size. Or email customer support for guidance.
Here's Sienna in action 🙂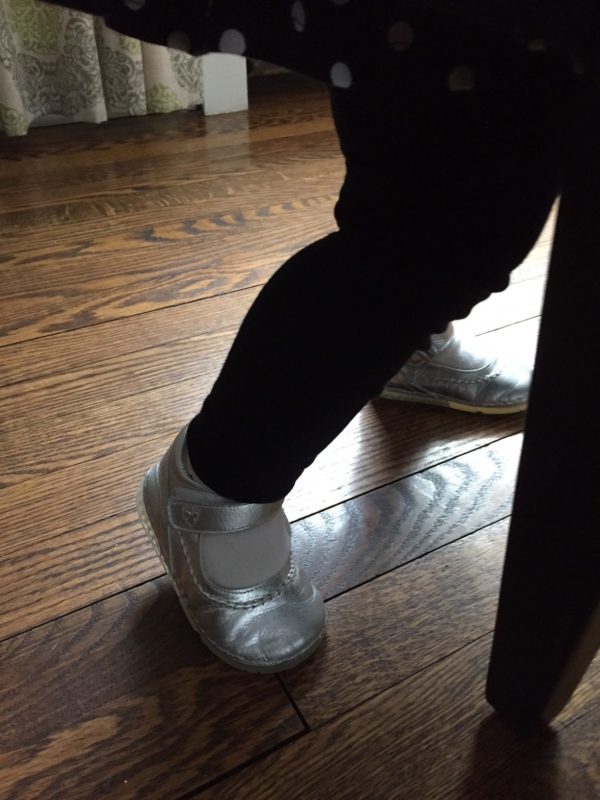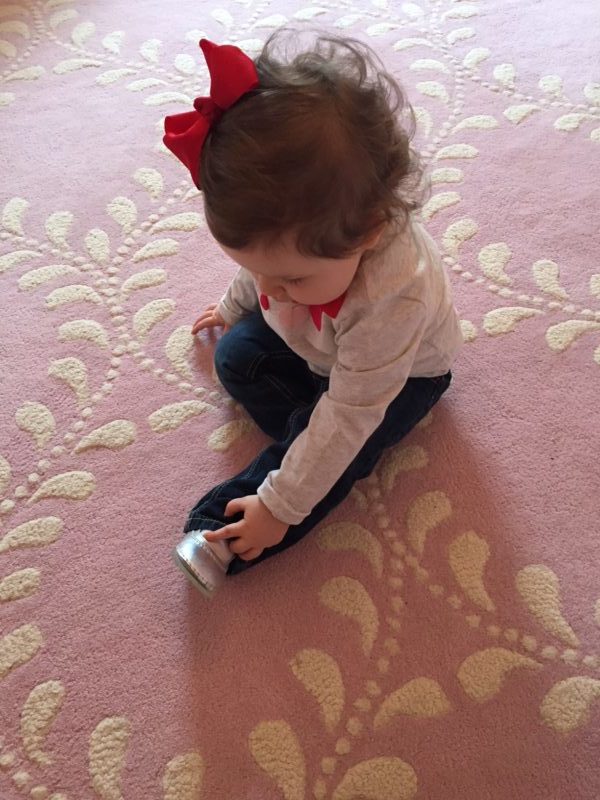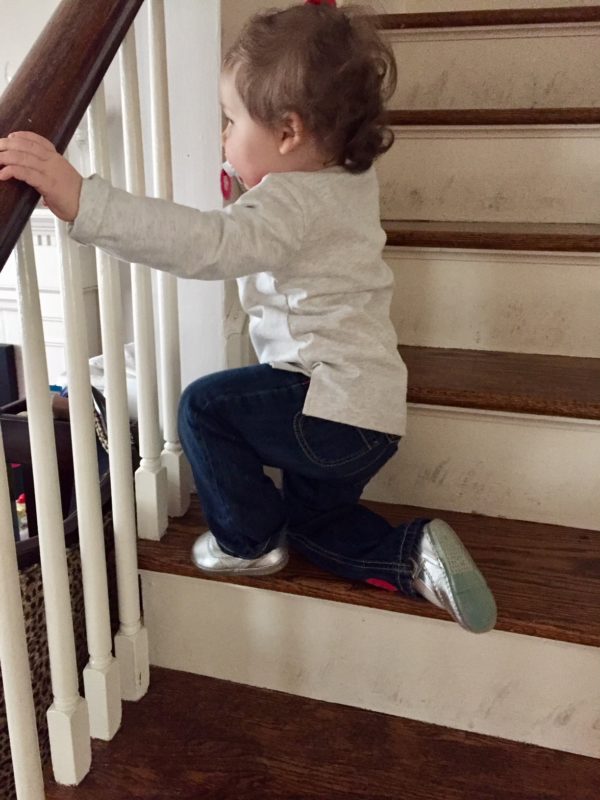 To learn more about Fields Footwear, visit https://fieldsfootwear.com.
oxox
mom a la mode
For more great articles by mom a la mode head over to momalamode.net. 
---